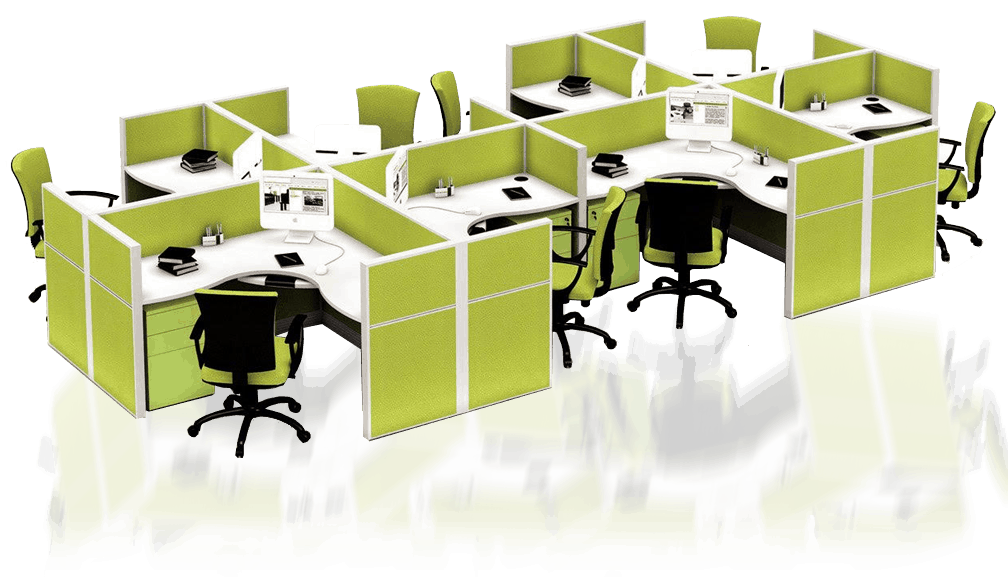 All of our furniture is recycled and affordable. We believe in helping out the environment and your wallet.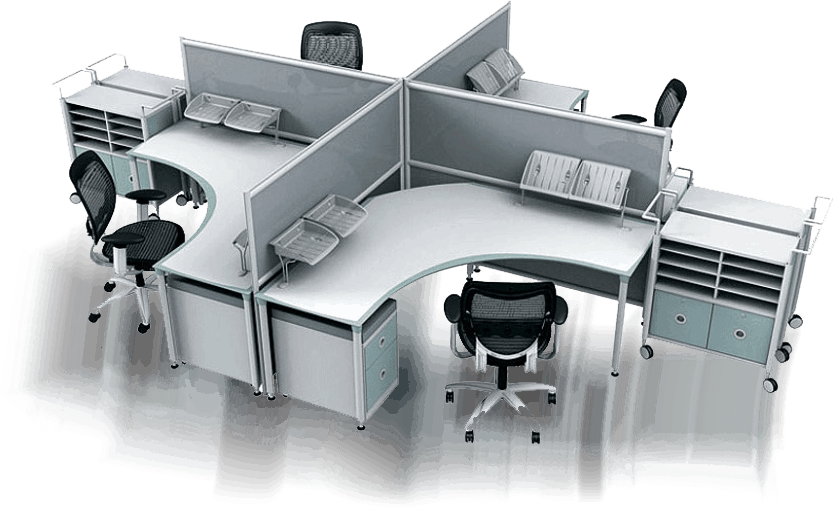 Let us transform your office space into something truly unique, using top brands across the office furniture industry.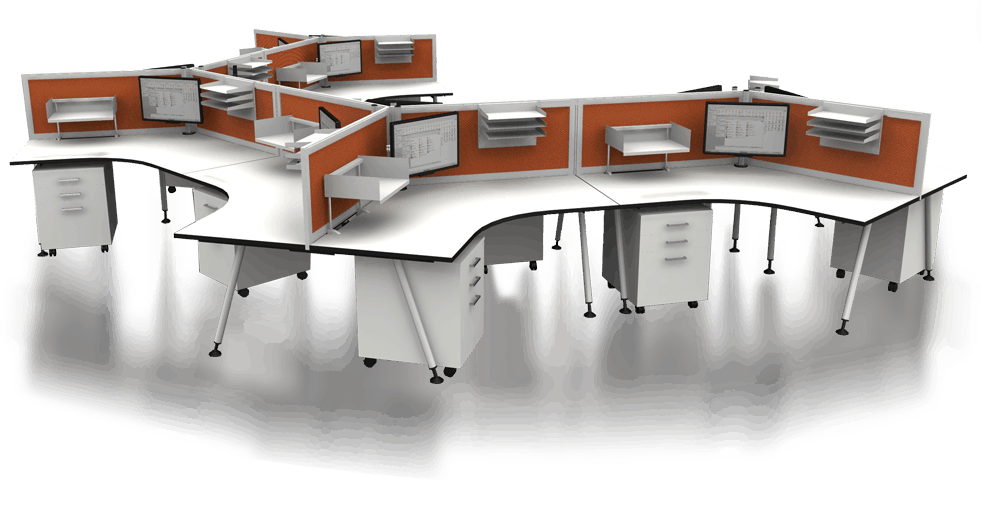 We provide shipping and handling across Canada. If you have an office that needs to be moved, were your guys!
All Recycled, All Affordable Used Office Furniture
MVP Modular Systems is currently based out of Calgary, Alberta, and also serves the Edmonton & Vancouver areas with all their pre-owned furniture needs. We have helped many different companies across Canada develop functional workspaces that appeal to the eye, and remain cost effective. We can take care of you every step of the way with services such a space planning and design, outfitting, and furniture installations. Our massive selection of used office furniture can suit any style and fit any budget. Take advantage of MVP Modular Systems large network of resources to get your job completed in the finest way possible.
Calgary Modern Office Furniture Solutions
MVP Modular Systems offers a wide selection of modern office furniture that fits the decor of today's advanced technological status. Our individual workstations and cubicles offer a wide variety of customization options to give you the look and functionality you desire. Our selection of new and used furniture is sure to pique your interest. Your employees morale can be boosted drastically with a beautiful office designed by MVP, and you can save thousands with our new and used selection of office furniture.
 
We are with you every step of the way – from purchase to installation – we will allow you to impress your clients with contemporary styled desks, tables, cabinets, and chairs. Your company deserves to look the part without spending thousands to achieve it, contact us today to see how we can pass these savings on to you!
Used Office Chairs & Accessories
MVP Modular Systems carries a wide array of gently used office chairs available at amazing prices! You can trust in our ergonomic experts to give you the office solution you desire. We carry some of the finest brands on the market designed for comfort and professionalism. Currently, we do not list these items on our store but if you contact us today we would be happy to go over our selection with you.
Your employees health is an important part to your companies well-being. Help your employees and yourself by providing them with the proper lumbar support their backs need to continue living a healthy life. Bad posture is the cause for many ailments such as carpal tunnel syndrome, back pain, and more. Give your employees the gift of good health with the proper equipment supplied by MVP Modular Systems.
Ergonomic Furniture To Protect Your Back & Your Wallet
Having proper lumbar support for your employees is extremely important. With a premium set of ergonomic office equipment, you can prevent back pain, carpal tunnel syndrome, and arthritis before the damage sets in. Increase productivity by creating a comfortable work environment for your employees to feel at home in.

MVP Modular Systems in dedicated to providing your employees with a safe and comfortable environment that suits their needs in anyway we can.
Pre-Owned Sales
When you need gently used second hand office furniture – the first name that comes to mind should be MVP! We specialize in the sale of these products, and have some of the best deals in the business for some of the top brands on the market like Teknion, Haworth, & Global Boulevard at greatly reduced prices.
Installation
Everyone knows how troublesome furniture can be to install and put together… That's why MVP is here to take that pain away with professional installers that are trained to put your furniture together quickly and efficiently, so you can get your office running as soon as possible. Call us today for more information.
Office Moving
MVP Modular Systems has everything in place to help make your move as smooth as possible. Our expertly trained movers are fast and delicate, making sure your furniture isn't damaged along the way. You can trust in MVP to get the job done right – the first time.
Storage
Do you need some furniture stored away in a safe place? MVP Modular Systems can hold onto your property while you plan out your next venture. We have a large warehouse that can keep your goods safe and sound during the planning process of your next space.
What goes along with Modular Furniture? We provide products like chairs, cabinets, desks, shelving, and accessories.
While we don't list these, we have access to a massive inventory of ancillary and case good items.
We also offer turnkey office outfit solutions to get your office up and running in no time!
All of our office furniture is used, affordable, and top quality!
Let MVP take care of all your office work space needs
Stunning Interior Design Services
The design experts at MVP can transform your office space into a productive work environment that allows your employees to thrive. By assessing your range of needs, and applying them to the overall scope of the project – we guarantee you will be satisfied with your setup. We always go by our start-to-finish mentality to help solve your office complexities.

MVP Modular Systems is proud to be providing company owners with the advice they need to get their business started on the right track. We guarantee a level of professionalism rarely seen in the Calgary area – so call us today to book an appointment, and see what the MVP advantage is.
MVP Modular Systems also offers turnkey office solution services to get your business up and running in no time. We can take care of the design of your office, and help find the best possible setup for you. We provide elegant, professional, and cost-effective design options that will leave your employees in comfort and optimize efficiency. You can trust in MVP to give you the space you deserve at a reasonable price.
Calgary Office Furniture Removal Services
MVP Modular Systems expert furniture removal services is ready to take any unwanted furniture you have available. We have refined our uninstall and moving processes so that you don't waste time or space. We have worked with many large corporations to help with their furniture management problems. It can be a logistical nightmare moving from one space to another… allow MVP to help make that process as streamlined as possible. Our years of experience make us one of the top choices for your next moving project.
Ask us About Leasing and Financing Options
New Furniture Added All The Time
Have you seen our collection of premium used office furniture? Check out our Catalog to see if anything piques your interest, and if you require any assistance – give us a call so one of our interior designers can help with the layout and design of your new office.

We keep our catalog updated with our newest selections and additions. So make sure to check back regularly for any good deals.
Office Desks
Filing Cabinets
Office Furniture Installation
Office Cubicles
Office Interior Design
Office Furniture Removal
Standing Desks
Office Interior Design
Ergonomic Chairs
Office Furniture Delivery
D-7703 30th St SE,
Calgary, Alberta, T2C 1V4
Call us to enquire about our current inventory and up to date pricing!
587-390-6095